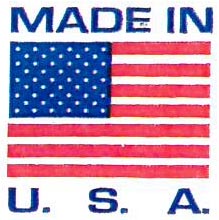 All of our products are custom made and shipped directly from our studio in Wisconsin via either UPS Ground or Priority Mail. We do ask that any damages or discrepancies are reported within 7 days to ensure proper credit or replacement.
Payment Terms: Debit/Credit or pre-paid check.
Matted Prints:
(11 x 14, 8 x 20, 8 x 10, 7 x 7, 4 x 10)
Art print is matted with a double bevel-cut mat, sealed in a clear plastic sleeve with a cardboard backer.
Framed Prints:
(4 x 10, 7 x 7, 8 x 10, 5 x 16, 11 x 14 and 8 x 20)
These prints are available framed under glass in a black stained wooden shaker frame and can be ordered with or without the double matting. Black backer with built-in hook for easy wall hang.